Custom Kitchen Trends for 2022 according to Homes and Garden.
One thing I have learnt lately looking at different kitchen designs is that there are so many custom kitchens now. Having a standard kitchen can be good for resale value. It seem though more people are looking for character when it comes to kitchens. It's the place where we spend a lot of time so why not making interesting?
Materials and Colour
With bright colours and a mixture of materials, gone are the days of the all white kitchen that was a standard in modern homes. Today's modern kitchen includes hidden cabinetry, unusual colour mixtures and many layers of textures through out. We are seeing over head cabinets being treated with surfaces almost the opposite of the base cabinets. The end result is a kitchen that is a great topic of conversation when entertaining.
Homes and Gardens Article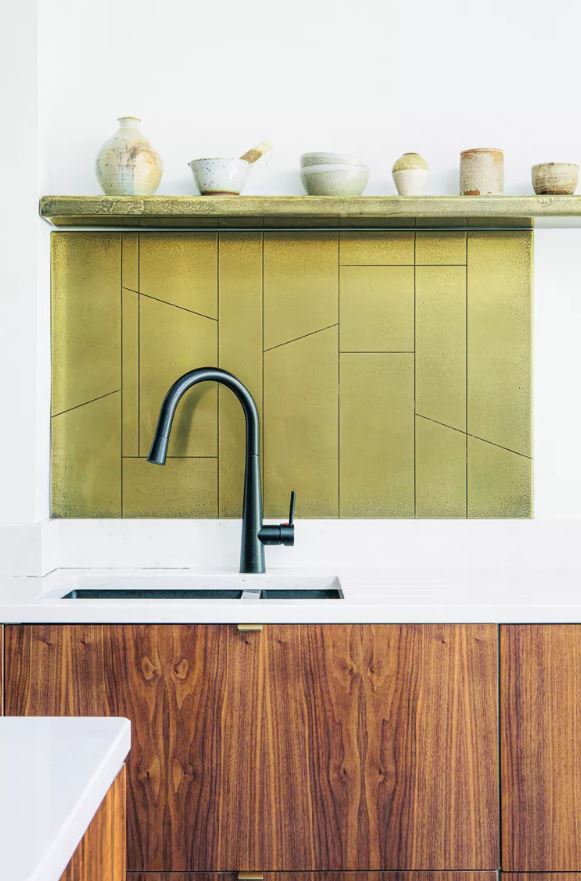 "Theres something free-ing about having a kitchen that doesn't feel 'off the shelf'. Even if some elements like cabinetry and appliances need to be standardized, think about adding character with practical elements sourced elsewhere.
This sink area features a rustic shelf to display pottery and a narrow geometric backsplash made of brass sits behind, creating an unusual vignette and wall decor for the kitchen."
Source: https://www.homesandgardens.com/news/kitchen-trends-202526